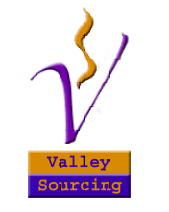 "A concern of apparel buying"
Brief Company Profile
Valley Sourcing

Woven

Knit

Sweater


www.valleysourcing.com

www.facebook.com/valleysourcing

www.linkedin.com/company/valley-sourcing
Bangladesh
| | | |
| --- | --- | --- |
| 1 | Details of the company | 3 |
| 2 | Valley Sourcing Structure | 4 |
| 3 | Services | 5 |
| 4 | Valley Sourcing at a glance | 6 |
| 5 | Photos of some associate factories production | 7 |
| 6 | Some of our major clients | 7-10 |
| 7 | Product strength | 11 |
| 8 | Other Key Strengths | 12 |
| 9 | Contact Details | 13 |
1. Details of the company
Corporate Name
:
Valley Sourcing
Year of Establishment
:
29th April 2010
Type of Business
:
Exporter and Manufacturer of Clothing
Head Office
:
Valley Sourcing
House# 31, Road# 09, Sector# 12,
Uttara Model Town, Dhaka-1230,
Bangladesh.
Tel: +880-2-55087035-36
Cell: +880 1793508627-1715202002
Average Annual Export
:
7.00 Million USD
Corporate website
:
www.valleysourcing.com
Major Clients
:
Germany - Okamoto,Aldi
Turkey - KOTON,
USA - Walmart, TJ maxx, AS Color.
India - Reliance Trends ( Reliance Group)
Australia - AS color, Target.
Newzeland - AS Color
Canada - ASH City.
Number of employee
:
15 Person
Payment terms
:
1.LC 2.TT
Delivery
:
60-120 days
MOQ
:
5,000 pieces or depending on the product
2. Valley Sourcing at a glance
Valley Sourcing Ltd is a multinational "ready to wear" clothing manufacturing and trading company, headquartered in Dhaka, Bangladesh. It has two production facilities located near Dhaka to support critical knit and woven productions, apart from its own production facilities it has 26 associated compliant factories supporting woven, knit and sweater productions.

Valley Sourcing is catering to some of the leading brands and retail stores of the world for more than 5 years now. Valley Sourcing is involved in product design and development, raw material and factory sourcing, production planning and management, quality assurance and export documentation to shipping consolidation. Basically it does everything from designing to export of the final goods.

Valley Sourcing has grown to become a leading clothing vendor that produces over 600+ styles a year not including repeats. We are "one stop" solution for clothing buyers.

It was established in the year 2010 in Dhaka, Bangladesh with only 6 staff to support its operation, at present it has become a multidivisional sourcing company.

Valley Sourcing is working closely with 10 knit, 5 woven and 5 sweater factories, most of these factories are WRAP, CTPAT, BSCI and Wal-Mart approved.

Our unique working procedure, production follow- up/ tuning, quality management system has resulted in exponential growth and 100% retention of buyers.
1. Details of the company
| | | |
| --- | --- | --- |
| Total quantity exported | : | 10.25 million pcs approx |
| Value of Total export | : | 60.21 million USD |
| On time shipment | : | 95% |
| Claims from buyer | : | 0 |
| Growth | : | + 30% |
| | |
| --- | --- |
| 1.We also conduct final inspection on behalf of the buyer & Supplier Credibility. | To ensure the quality, desired weight, construction and color etc. we evaluate the capacity and capabilityof every factory. We also check environmental control, safety laws, labor practices and adherence to labor laws. We make sure thatour supplier can meet our requirements when it comes to reaching the average numberof pieces produced as per buyer's requirement ata given period of time to meet schedule. |
| 2. Sourcing | Upon placement of orders, we check right away and control the quality of all garment inputs such as yarn, fabric, accessories, labeling and coordinates timing of their procurement and its timely delivery. We let buyers choose and decide what kind of accessories and labels to use as far as style, color, design etc. |
| 3.Sampling | We develop and provide samples as per buyers design, fabric quality, weight, shrinkage,color fastness, specifications etc. to obtain buyers approval before heading to production trough our professional staff of Merchandisers and Quality Controllers who always keep a close check on sampling and production. |
| 4.Quality Control/Assurance | Our Quality Controllers visit the factory with regular intervals to make sure we meet our buyer's requirements. Our quality control personnel are stationed at all manufacturing sites to ensure that all production will meet buyer's requirement. We always want to deliver satisfaction to our customers; we monitor the order from sourcing of raw materials and accessories to production and up to the final |
4. Valley Sourcing Structure
We are proud to have some of the industry leading people in its team and we call it a Family. Below chart is a brief presentation of our human resource and its structure.
Managing Director -
Shahana Alam
Commercial
Merchandiser
Quality Controller
Commercial - 1
Bank - 1
Knit - 2
Woven - 2
Sweater - 1
Knit - 3
Woven - 2
Sweater - 1



Total 15 People currently working in sourcing office in Bangladesh



5. Photos of some associate factories production
6. Some of our major clients
| | | |
| --- | --- | --- |
| Clients Logo | Clients Name | Clients Description |
We are very strong in below products
Department
Description
Fabrication
Knit
T-shits, Tops, Polo shirts Lounge wears, PJs Hoodies, Jackets Sports Wear leggings, Yoga sets, kids wear, new born wears, maternity wear, knit denims, ladies dress etc
1. 100% Cotton, Single Jersey/Slub Jersey, French Terry, different ribs, interlocks, brushed interlocks for sleepwear, waffle knit, Drop Needle, novelty knits in different weights starting from 140 - 200+ GSM.

2. 95% Cotton 5% spandex, Single Jersey/Slub Jersey, French Terry, different ribs, interlocks,160-200+ GSM

3. 100% polyester dazzle, Mesh, S/J 140 -200 GSm, 92% Polyester 8% spandex ITY Fabric for ladies dress.

4. Polar Fleece, Micro Polar fleece, Coral fleece both side/one side brush, anti piling in different weights and combination.

5. Cotton/Viscose, Cotton/Modal, 100% Modal, 100% Viscose, 100% Organic Cotton, Cotton/Rayon, Cotton/Polyester in different blends and weights with spandex and without spandex.
Woven
Denim pants, shorts, cargos. Twill chinos, 5 pockets, cargos Dress pant, cargos in HD poplin. Skirts, Maternity Wear, Sports Wear. Men's and Ladies Shirts, Blouse, casual tops, light weight jackets.
1. All kinds of denim fabrics starting from 100% Cotton to cotton/spandex, Cotton/polyester, cotton/polyester/spandex , 10-14 OZ.. Ring/slubs/Cross hatch

2. All kinds of cotton, cotton spandex and cotton/poly blend twill, canvas and poplin fabric with soft brushing.

3. 100% Polyester Micro fiber, with coating. Solid and AOP.

4. Y/D and Solid Poplin, oxford, filafil, chambray, herringbone, fabric in cotton, CVC, and TC blend for shirts, blouse and tops
Sweaters
Ladies pull over, vest Men's Pull over, vest
1. Almost all kinds of local and imported yarn
7.1 Factory sourcing
We have a pool of 20 factories across these three departments, most of these are compliant midsized factories to support better prices.. Many of them are BSCI, WRAP, OKOTEX and Wal-Mart certified factories.

7.2 Trained QC professionals
Our QC's are one of the most important part of our company, all these QCs are well trained from SGS and ITS. We deploy full time QC during production to protect last minute surprises and to ensure great quality product.

7.3 Unique work procedure
We only use factory to sew the garments, we provide factory with master pattern and size sets, signed and properly checked by our senior master. All fabrics are tested by our technicians prior receiving them in the factory. We deploy full time QC,s to print, embroidery, and wash factories to ensure seamless production. All trims are checked twice and trim cards are signed off by the head of quality to ensure bulk trims are matching with approved trim card and we test all trims before putting them on to the garment.

7. 4 Shipping and Logistic Department
Our shipping and logistic depart takes care of the shipping documentation, LC matters, and keep close contact with buyers logistics department.
Valley Sourcing
House# 31, Road# 09, Sector# 12,
Uttara Model Town, Dhaka-1230, Bangladesh.
Tel: +880-2-55087035-36 Cell: +880 1793508627-1715202002,
E-mail: shahana@valleysourcing.com or info@valleysourcing.com